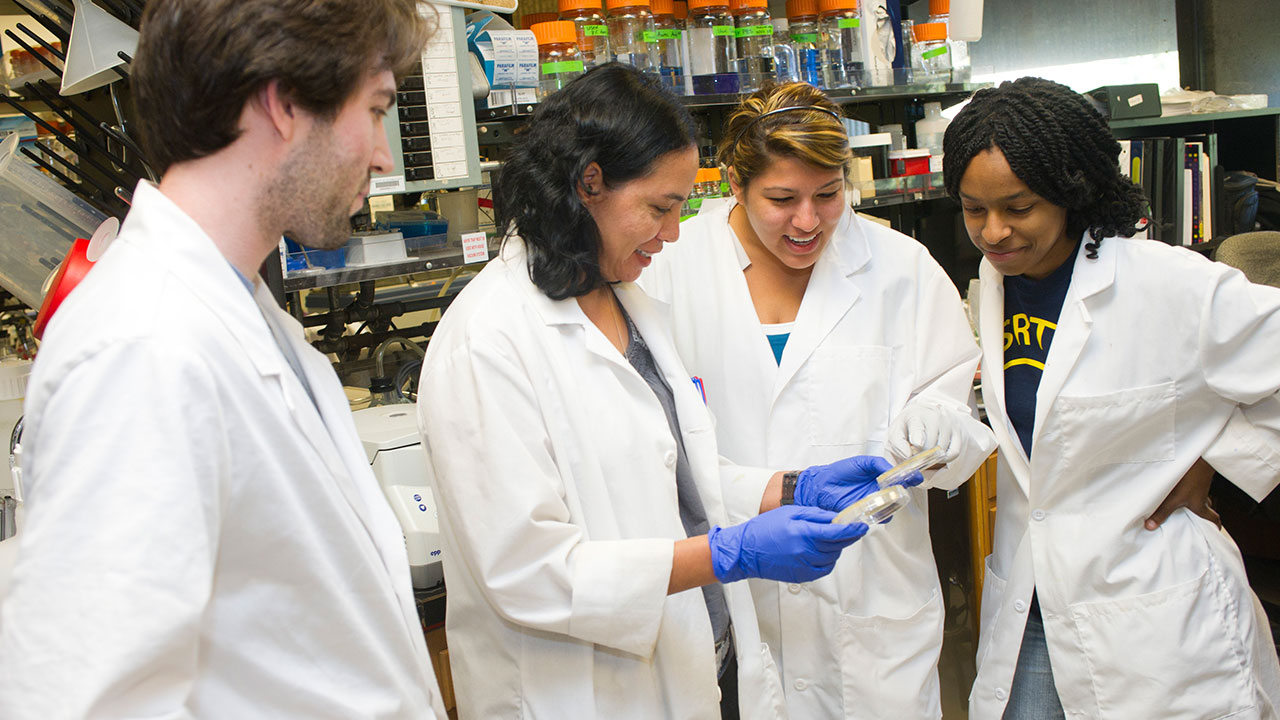 Designated Emphasis in Biotechnology (DEB) Program
The DEB is an inter-graduate group program that allows Ph.D. students to receive and be credited for training in the area of biotechnology. The UCD Biotechnology Program is the administrative home for this program. The DEB brings together students and faculty from a wide array of STEM disciplines to create an educational ecosystem that promotes collaborative team science, effective science communication for diverse audiences, and an entrepreneurial mindset for tackling complex global challenges across human health, agriculture and the environment.  Currently, about 200 DEB students are drawn from 29 STEM graduate programs and close to 250 DEB faculty trainers provide research mentorship and training oversight for the program. 
DEB required coursework includes exposure to the latest biotechnology research platforms and tools (e.g. next generation DNA sequencing, gene editing, continuous bioprocessing, R programming for data analysis), bioethics, the business and legal aspects of biotechnology, and the development of transferrable professional skills through training workshops and experiential learning.  The cornerstone of the DEB training environment is a required 3-6 month professional internship, which usually takes place in a biotechnology industry setting, though alternative internships in national research laboratories and cross-college settings may be approved.  DEB students are also trained in science communication via social media and traditional community outreach, with many opportunities to share STEM research with non-specialist audiences.
Dr. Denneal Jamison-McClung, the Biotechnology Program and DEB director, works closely with the DEB executive committee and DEB faculty to coordinate the educational and training aspects of the program, as well as assisting students in locating professional internships through partnerships with industry, government and academia.
THE MISSION OF THE DEB
The DEB coordinates and provides cross-disciplinary training in critical areas of biomolecular research.

The DEB promotes interdisciplinary research environments that integrate life sciences, engineering and computational disciplines.

The DEB instills critical transferrable professional skills through experiential training activities and internships.
This program supplements a student's PhD. curriculum and those completing the DEB program will obtain an official designation on their diploma and transcript indicating a qualification in biotechnology (e.g. "Doctoral Degree in Microbiology with a Designated Emphasis in Biotechnology").